Meade-Westvaco Park under I-526 is a nice place.
Quarterman's Lake, simply and better known as the Duck Pond.
Jenkins and Montague Avenues

The Madra Rua (Red Fox) Irish Pub (Bar & Grill) is a very popular restaurant in the entire Charleston area. It's cozy and warm, something like out of the past with dark wood and warmly lit atmosphere. Lot's of soccer on TV screens in the pub. FMI: You can log on at www.madraruapub.com
A beautiful sky over Noisette Creek where re-development is ongoing.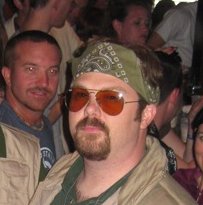 Alan, at Madra Rua, where we meet on occasion. Known AC for 32 yrs. This is his Rambo atttire.