Now is the Time to Seek Him Together: From the Old Village area to the Iron Dog District to the Charleston Farms area along Remount Road to Liberty Hill, the Park Circle area of North Charleston is at a place where it may never be again. From rich to poor, with Black, White and Latino communities converging, this area presents to us an opportunity to obey Christ. Literally every demographic of souls in the greater region live together here within a three mile radius of Park Circle. There will never be a window like this again.
Montague Avenue in Summer of 1942
The Old Village area of North Charleston: East Montague Avenue shops and businesses are experiencing a renaissance, with new businesses locating in the existing buildings, including restaurants, a small grocer, and some small shops. The city was incorporated here in 1972. My grandmother, worked for Mayor Bourne as a secretary for years and both grandparents attended church with Bourne at 1st Baptist North Charleston. He and his wife are currently members at Cooper River Baptist.
Attaway-Heinson Field on Montague Avenue
Aerial Shot of NCHS & Field Taken by Plane
"Education is a Possesion of Which Man Cannot Be Robbed" - The motto of North Charleston High for over 70 years. My grandparents met and attended here in the 1930s, when the mascot was the Blue Devils. Pa Pa still has newspaper scraps of when North Charleston High's football team, which he played for, beat the Summerville Greenwave 90 to 0. The game was ended after the third quarter. The school has a rich history and recently quite a number of alumni gathered for a gigantic and successful reunion, which was organized and galvanized by Tammy Drawdy. She has done a lot of hard work to remind people of the times shared and spent together by so many. You can see more about the reunion here: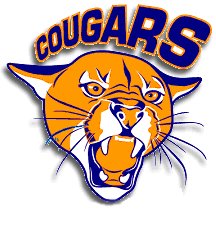 Cargo ship passes the Riverfront Park on the Cooper River and Oak Tree at the Navy Yard is below.